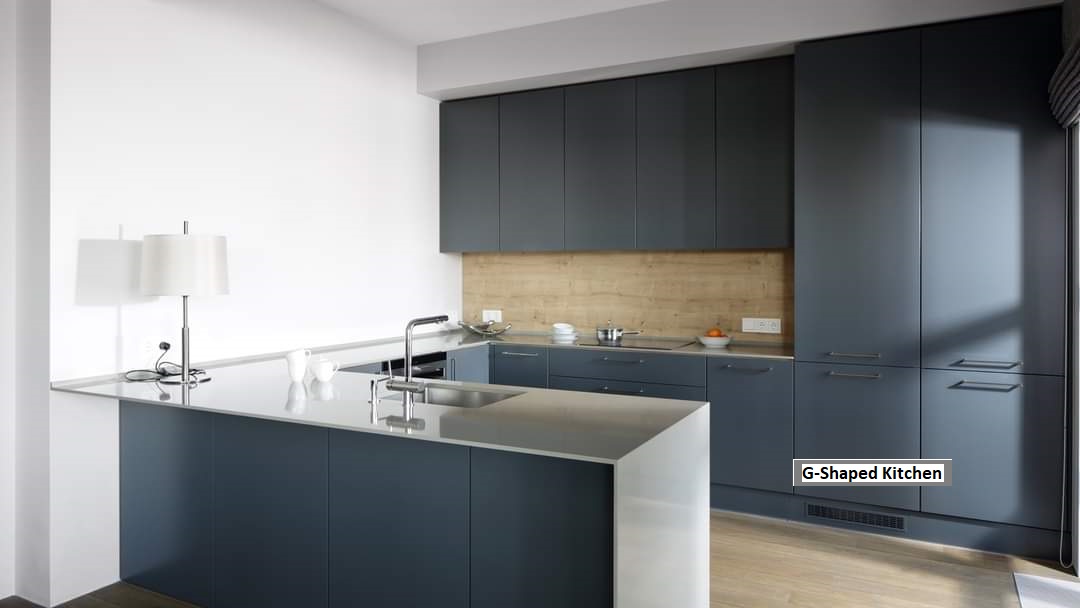 A G-Shaped kitchen layout has a free standing workspace that provides a secondary counter, work or entertainment area. Unlike an island, this G Shape is connected to the main workspace; making it accessible from three, rather than four sides. Often considered the ideal layout for homes with small kitchen areas, the G Shape provides all the advantages of an island worktop while utilizing less floor space.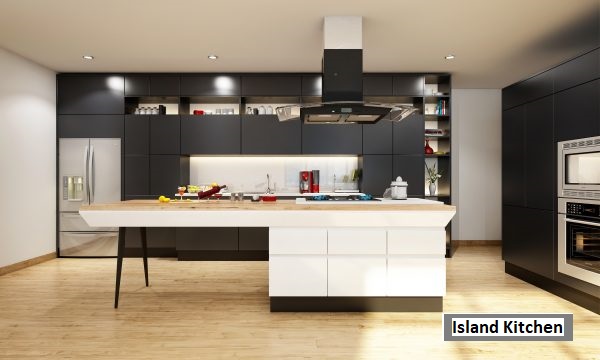 An island kitchen is often the kitchen of choice in homes around the world. It combines either a straight line or L shaped kitchen model with an unconnected island space. This space can be used as an extra counter area/breakfast bar or installed with a sink or stovetop. With its advantage of two opposing working and storage spaces, this kitchen is an ideal layout for open plan living. It is also great for entertaining. An island modular kitchen is versatile, helps in creation of separate storage and cooking spaces and has a contemporary look and feel.

This is one of the most commonly applied kitchen layouts and is ideal for smaller homes. This shape uses two walls of the kitchen for the three points of the work triangle. It makes efficient use of minimum floor space and gives you the advantage of easily incorporating a small dining table within your kitchen. This L-shaped Modular Kitchen layout is small, compact, discreet very versatile, providing maximum storage.

A general straight kitchen design follows a single-wall kitchen layout with a counter space on both sides of the cooking range. These are the ideal kind of basic kitchens for comparatively less space. Straight kitchens are essentially meant for a small kitchen area. The 'straight' design can offer a stunning look when incorporating tall wall cabinets and the right splash backs. These kitchens have everything you need for them to function properly and still look good.

If your home has a large kitchen space or you are fond of cooking, the U shaped kitchen layout is likely to suit you best. This layout has the most efficient work triangle and provides the most storage space as well, with plenty of wall and floor cabinets and more counter space too. The U Shaped Modular Kitchen fits into longer spaces, affords much storage and countertop space and is very versatile.